Lasting Memories Digital Images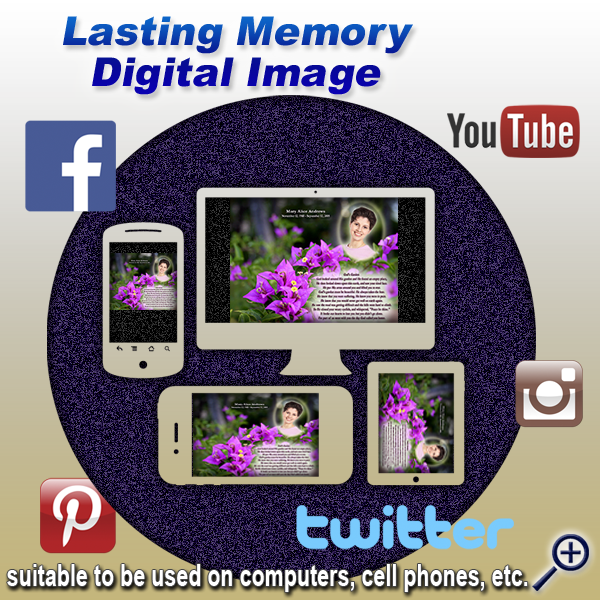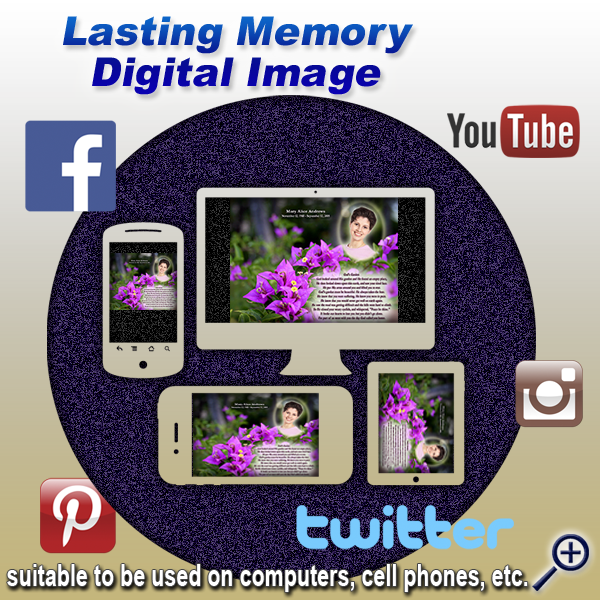 sale
Lasting Memories Digital Images
Product is a DVD with the photo file of your Lasting Memory.
Lasting Memories Digital image
Announcing our newest product, the lasting memories digital image.
We've noticed how much social media has become such a large part of our lives and we here at Aodi would like to offer our families the digital image of their loved one's lasting memory. The product consists of the image file on a DVD. (We can also email it to 2 different addresses). The image will be in 2 different popular formats, jpg and bmp.